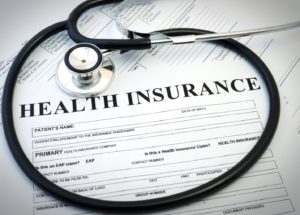 Where did 2020 go? It seems like just yesterday, we were welcoming the new year and looking forward to all its possibilities. Then the world seemed to turn upside, and here we are — already approaching the end of the year. You may have a long to-do list of things you want to accomplish before 2020 ends, such as shopping for celebrations and making plans for 2021. However, there is one more thing you might need to add to your list: making an appointment to pursue sleep apnea treatment. The clock is ticking on your 2020 insurance benefits!
Insurance and Sleep Apnea Treatment
Most medical insurance plans cover services related to sleep apnea, including both diagnosis and treatment. Unlike other types of insurance, medical plans do not have an annual spending allotment that you could lose out on if you do not schedule an appointment by the end of the year. However, there are other considerations to take into account, including:
Medical plans tend to change. Lots of insurance companies adjust their policies from year to year. Your plan might offer more or less coverage for sleep apnea services in 2021.
Your 2021 coverage. Even if your current medical plan is going to remain the same next year, youmight decide to shop for different coverage. If your current plan offers robust coverage for sleep apnea treatment, you should certainly take advantage of it before you move onto a different policy.
Your deductible. Have you already met this year's deductible? If so, taking action now to treat your sleep apnea could significantly reduce your out of pocket expenses.
Schedule an Appointment by Mid-October
Certainly, it is worth your while to schedule a sleep apnea appointment before the end of the year. Specifically, you should try to get one on the books by Mid-October. Why so soon? Fully utilizing your insurance coverage requires a bit of time.
First, you may need to get preauthorization from your insurance company for your treatment. Then, once you get approved for an oral sleep appliance or other form of sleep apnea therapy, it may be a few weeks before you can actually begin treatment. Hence, to make sure you do not lose out on insurance benefits, it's wise to give yourself a bit of a time cushion when you're scheduling your initial appointment.
Confused About Insurance?
Fully utilizing your health coverage can seem a bit challenging and confusing, but there's no need to sweat. The team at your local sleep apnea clinic are used to dealing with the ins and outs of various policies, and they'll be glad to help you utilize your benefits in a way that keeps your out of pocket costs to a minimum.
Do you need sleep apnea treatment? Scheduling your appointment ASAP can ensure that you get the most out of your insurance. Hopefully, you'll be sleeping soundly before 2021 rolls around!
About the Author
Dr. Mitch Conditt at Fort Worth Snoring & Sleep Center is an experienced dentist who is also board-certified in dental sleep medicine. He is proud to be a diplomate of the American Board of Craniofacial Dental Sleep Medicine. He is happy to accept most types of medical insurance, and he is in-network with a number of PPO plans. To learn more about Dr. Conditt and our practice, contact us at 817-527-8500.