Meet Yvette – Fort Worth, TX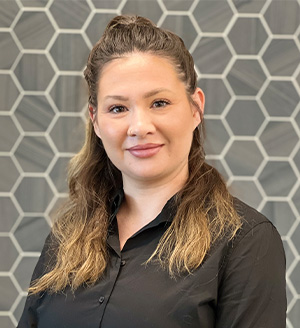 Our team at Fort Worth Snoring & Sleep Center is excited for you to meet our patient coordinator, Yvette! She joined our team in 2023, and she's been happily helping everyone that walks through our door have the smooth and seamless experience they deserve. If you'd like to learn more about her, like her journey to our practice, before your next visit, keep reading!
Learn About Yvette's Path to the Practice
Yvette is originally from California! She attended the Art Institute, which is where she obtained an Arts Degree in Photography. She has extensive experience in office administration and customer service and she is proud to bring her knowledge and training to serve our patients at Fort Worth Snoring & Sleep Center!
My Favorite Part of Being in Clinical Relations
For Yvette, the best part of being a patient coordinator is twofold: interacting with new people and using every day as a growth opportunity.
My Life Outside of the Practice
Yvette and her husband have been married for 17+ wonderful years. Together, they have two beautiful children and three fur babies, which makes her life outside the office quite busy. As for hobbies, she thoroughly enjoys photography, hiking, exploring new trails with her dogs, going to the beach, and spending time with family. Here's something you might not know about her: she is great at movie trivia!