DOT/CDL Compliance – Fort Worth, TX
We Can Help You Meet DOT Requirements
Once every two years (or less), commercial vehicle operators are required to pass a Department of Transportation (DOT) physical. This rule is meant to reduce deaths and accidents on our nation's roads. Sleep apnea is one of the conditions that you may be screened for. Many professional drivers (almost one-third, according to one estimate) suffer from this disorder, which can make you drowsy and adversely affect your driving performance.
Fortunately, getting treated for sleep apnea is easy. Our team is here to walk you through what you need to do to comply with DOT rules and stay safe on the road.
Why Choose Fort Worth Snoring and Sleep Center for Help with DOT Compliance?
Help for Patients Who Prefer CPAP or Oral Appliance Therapy
Chip for Compliance Monitoring
Experienced Handling Insurance Claims and Working with DOT
Getting Tested for Sleep Apnea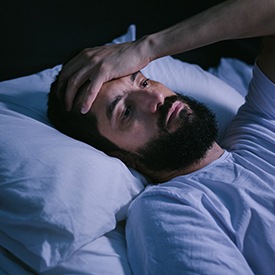 If your medical examiner determines that you have three or more significant risk factors for sleep apnea, they may require you to undergo a sleep test. They could refer you to a clinic, but if you are left on your own to find a sleep test provider, you are welcome to ask us for help. We can help you arrange for either an in-lab or at-home sleep test. Be sure to schedule your test ASAP. You might have only 90 days from your initial physical to get tested and, if necessary, show consistent compliance with your treatment.
Note: Most medical examiners will accept the results of an at-home sleep test, but a few require a laboratory test. If there is any doubt as to which type of test you need, be sure to ask for clarification.
Starting Your Treatment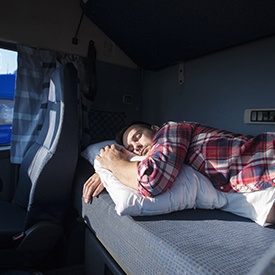 If you are diagnosed with sleep apnea, you might have a few different treatment options. A CPAP machine is commonly recommended, and there are a handful of medical examiners who might require that you use one. If so, we can arrange that for you. However, a CPAP machine might be difficult for a long-haul truck driver to use because it requires electricity, water, cleaning supplies, and more.
Oral appliance therapy is often more convenient. An oral appliance is a small, custom-made device that resembles a mouthguard for sports. Dr. Conditt will recommend the type of appliance that is best for you and order it from the manufacturer.
Note: Getting insurance approval for an oral appliance can take a few weeks, and getting an appliance back from the manufacturer can take time as well. The sooner you get started on the process, the better.
Showing Compliance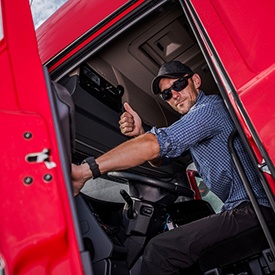 You'll be required to prove that you are complying with your sleep apnea treatment. Usually, this means that you have to use it 70 – 80% of the time for at least 4 – 6 hours a night (but requirements can vary depending on who your physician is). Typically, 30 days of proven compliance is necessary to maintain a CDL.
We can help you show compliance by attaching a small chip to your oral appliance, which will track your usage. To get your compliance report, all you have to do is stop into our office so we can access the data on the chip.
Would you like to learn more about how we can help you keep up with DOT requirements and stay as safe as possible on the job? Contact Fort Worth Snoring & Sleep Center today. We are ready to answer your questions!