Sleep Apnea & TMJ/TMD Dentist – Fort Worth, TX
Get to Know Dr. Mitch Conditt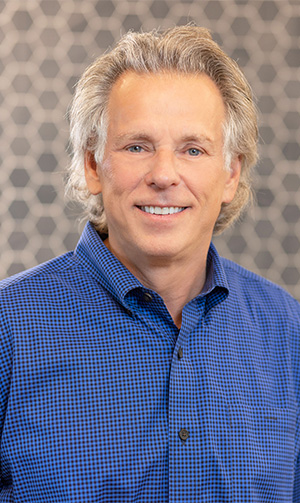 Dr. Conditt's passion for the field of sleep dentistry first started when he was diagnosed with Obstructive Sleep Apnea in 2009 and became a patient himself! He experienced the treatment process firsthand and achieved lasting relief with a custom oral appliance therapy. Today, he is proud to specialize in sleep dentistry and TMJ therapy care because these skills enable him to provide patients with the same relief from longstanding problems and dramatically improve their quality of life in the process. He brings over 35 years of experience to every appointment and treatment he provides, and he looks forward to helping even more people get out of pain and start getting the sleep they need!
Education & Background
Dr. Conditt began his career as a general and restorative dentist graduating from Baylor College of Dentistry in 1985. After decades of helping people achieve strong teeth and rebuild their smiles, he started to notice something. His TMJ patients, who often experienced pain and stiffness in their jaws, often suffered from obstructive sleep apnea as well. This led him to do more research on the subject, and eventually, he discovered that about 50% of the people who have TMJ issues also have sleeping problems.
This forced him to do something, so he decided to pursue advanced training on how to solve these problems. Today, his practice is dedicated to helping the people of Fort Worth overcome sleep and pain issues often involving conservative therapy with the use of custom-made orthotics or splints.
Professional Memberships & Affiliations
Dr. Conditt believes that in order to provide the highest quality care possible, he and his team need to constantly be learning. That's why he takes numerous hours of continuing education every year. He has been mentored by world renowned experts in the field of sleep disordered breathing and TMJ disorders. Dr. Conditt has completed several residency programs in these fields and is board certified in dental sleep medicine. He is a diplomate of the American Board of Craniofacial Dental Sleep Medicine and a Fellow of the American Academy of Craniofacial Pain. He is also a member of the American Academy of Orofacial Pain, American Academy of Dental Sleep Medicine, Academy of Clinical Sleep Disorders Disciplines as well as the Texas Dental Association and the American Dental Association.
Personal Interests & Hobbies
Dr. Conditt has definitely enjoyed retiring from general dental care and focusing solely on sleep dentistry. The work is less physically demanding, and after 35+ years in the field, he likes being on the more medical side of oral healthcare! Outside of the practice, Dr. Conditt's wife is currently enjoying retirement, and they have three daughters and one granddaughter – he loves hanging out with his loved ones whenever he gets the chance. His other hobbies include sitting out on his patio and regularly traveling to Florida, where you can find him fishing, kayaking, and being out on the water in sunny, 80°+ weather. He's very thankful for his knowledgeable and talented work team that can hold the office down when he's away – the practice won't even skip a beat!