Tricare Insurance For Sleep Apnea—Fort Worth, TX
How Tricare Can Help You Finally Rest

Everyone deserves to get a good night's sleep at the end of the day, but that's easier said than done for those with sleep apnea. Fortunately, there are numerous treatment options available that have proven effective for decades, but this presents another obstacle—cost. The best sleep apnea therapy in the world doesn't really matter if you can't afford it! Thankfully, medical insurance can be used to largely cover sleep apnea treatment for people who could benefit from oral appliance therapy. And, if you have a plan with Tricare, you'll enjoy even lower costs and more convenience compared to other plans!
Tricare Insurance for Sleep Apnea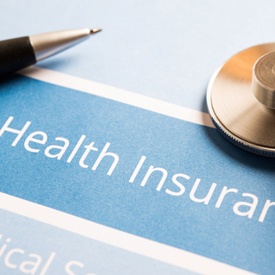 With Tricare, you can get a sleep apnea oral appliance for very little to $0 out of pocket. Even though the appliance itself will be provided by a sleep dentist, Dr. Conditt, sleep apnea appliances are typically covered by medical insurance and considered "durable medical equipment," which is the same designation given to wheelchairs, CPAP machines, and similar devices.
We know this can be a bit confusing, but if you have health coverage through Tricare, we'll make things nice and easy by handling the claims process and walking you through it step-by-step so you'll know exactly what to expect while our team gives you the care that you need. One big advantage of using your Tricare plan with us is that there will be hardly any wait time. Once you choose to use your benefits with us, you'll be able to get your appliance without delay.
We Welcome All Active & Retired Military & Government Employees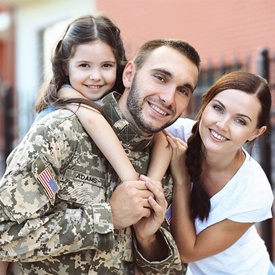 Fort Worth Snoring & Sleep Center would like to thank all the people who keep our country safe and running as part of the military and government, both past and present. We know that your efforts are what make our practice and our lives possible, so we're ready to say "Thank You!" by delivering the best care possible and helping you save every dollar you deserve with your Tricare plan.
Our In-House Insurance Experts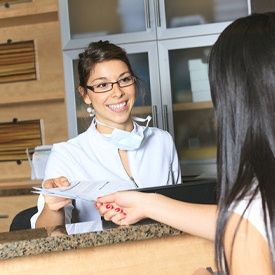 Fortunately, Dr. Conditt has been lucky enough to have a wonderful team with multiple years of combined insurance knowledge who can easily navigate the ins and outs of health insurance as it pertains to sleep apnea therapy. With the insurance world always changing and growing, we make our best efforts to always get the newest information so you can focus on your health while we focus on the logistics. Our goal is to work on your behalf to help minimize confusion and possible stress, but also make sure that your oral appliance is covered by filing all the necessary paperwork and claims. This commitment to our patients is just one of the many reasons you can count on us to help you get the care you need.
Contact Us Today
To learn more about how Fort Worth Snoring & Sleep Center can help you sleep better and save using your Tricare insurance, give us a call today to ask any questions or schedule an appointment.