Oral Appliance Therapy - Fort Worth, TX
Your Simple & Effective Sleep Solution

For decades, CPAP therapy has been the gold standard for sleep apnea treatment, and in fact, it's still the most prescribed method today. However, many patients find this approach to be too uncomfortable, which is why research has shown that as many as 50% of the people who should be using a CPAP actually stop within the first year.
At Fort Worth Snoring & Sleep Center, Dr. Mitch Conditt is able to offer a much simpler and more conservative solution with oral appliance therapy. He has used this approach for decades to help people in and around Dallas-Ft. Worth overcome snoring and sleep apnea, and whether you need treatment for the condition or just want to get rid of your CPAP, he has the knowledge and experience you need so you can start getting the rest you deserve.
Why Choose Us for Oral Appliance Therapy?
Custom-made sleep appliances for every patient
Proven to treat sleep apnea & stop snoring
Viable alternative to CPAP therapy
What is Oral Appliance Therapy?
With oral appliance therapy, a patient simply wears a small, custom-made mouthguard to bed each night. It will slightly shift the lower jaw forward, and this will prevent the airway from becoming blocked and cutting off breathing.
Who is a Good Candidate for Oral Appliance Therapy?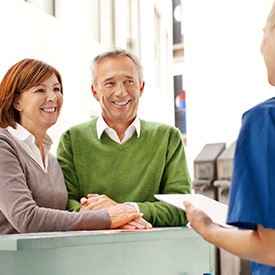 Patients who have been diagnosed with mild to moderate sleep apnea
Patients who need help to stop snoring
Patients who are CPAP intolerant
Patients who are interested in using a treatment other than a CPAP machine
Patients who have undergone corrective surgery and still experience sleep apnea symptoms
Patients who could benefit from combined therapy
How Can You Get an Oral Appliance?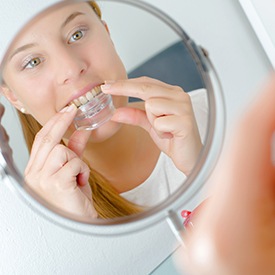 If you believe that you might have sleep apnea, have already been diagnosed with the condition, or simply want to stop snoring, then we invite you to schedule an appointment with Fort Worth Snoring & Sleep Center. At this appointment, we will give you a brief exam and discuss all of your treatment options.
If you HAVEN'T been diagnosed with sleep apnea yet, we can get you tested. Depending on the results of that test, Dr. Conditt and your sleep doctor may recommend that you receive an oral appliance.
If you HAVE been diagnosed with sleep apnea, you'll need a prescription from your sleep doctor to receive an oral appliance. Dr. Conditt can help walk you through this process to make things nice and simple.
If you just want help with snoring, you will not need to undergo a sleep test, and Dr. Conditt will simply give you an exam and then fit you for an appliance if he thinks one would help.
And, after you've received an oral appliance from us, we will properly calibrate it is as well. Most oral appliances are adjustable, and finding the right setting is paramount to it providing an effective treatment that is also comfortable. This process usually takes a few appointments to complete, but Fort Worth Snoring & Sleep Center has trained technicians that will help you find the perfect setting as fast as possible.
Is Oral Appliance Therapy Covered By Insurance?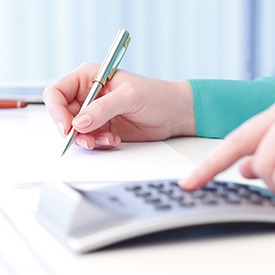 Yes, most all medical insurance plans cover the cost of an oral appliance. Even though the appliance is being provided by a dentist (Dr. Conditt), it's intended to treat a medical condition, sleep apnea, which is why it likely won't be covered by your dental insurance.
Fort Worth Snoring & Sleep Center is contracted with most all medical insurance companies for the treatment of obstructive sleep apnea.
One Call For Better Sleep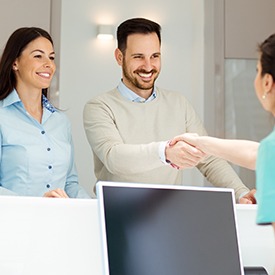 If you're tired of feeling tired every day or guilty because your snoring is keeping your bed partner up every night, Dr. Conditt is ready and able to help using his more than 30 years of experience. To learn more about oral appliances and how one could help you start sleeping better before you know it, give us a call today to schedule an appointment.
Caring For Your Oral Appliance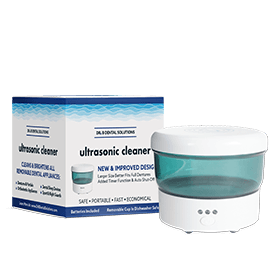 With the proper care, an oral appliance from Fort Worth Snoring & Sleep Center can easily provide relief from sleep apnea and TMJ pain for decades. Dr. Conditt recommends rinsing your appliance right before you use it and cleaning it with a toothbrush, liquid hand soap, and water at least once a day. He also endorses using two products at least once a week that can provide a much deeper clean: the Sonic Cleaner and Cleanadent Liquid Crystals. All a patient has to do is place their appliance in the Sonic Cleaner, soak it in the liquid crystals, and turn on the device. The cleaner uses high-frequency ultrasonic waves to loosen stubborn debris and plaque deposits, plus it enables the crystals to penetrate and deeply cleanse the appliance.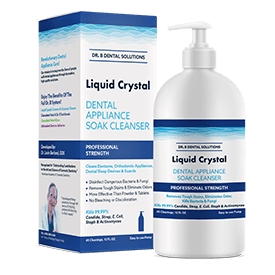 You can purchase both products by clicking here. Use the code "MC15" to instantly save 15% on your entire order!