United Healthcare Dental Insurance – Fort Worth, TX
Learn More About the Benefits of United Healthcare
Sleep apnea therapy can be a welcome solution for someone who has trouble sleeping. As you undergo various tests and try different treatment options (i.e. CPAP), you may discover that none of them seem to work for you. So what can you do? Fort Worth Snoring & Sleep Center is pleased to provide the type of treatment that will have you resting through the night and wake feeling energized – oral appliance therapy. But how much will it cost and does your United Healthcare insurance cover it? Contact us today to find out how we can help you get the answers you need to start sleeping better at night.
United Healthcare Insurance for Sleep Apnea Therapy
When it comes to filing on your insurance for an oral appliance that treats sleep apnea, you must remember one thing: you cannot use your dental insurance. Instead, you must file under medical insurance. Here's why:
Technically, an oral appliance is a medical device, not dental. Although worn in the mouth, it is designed to treat a health-related condition (obstructive sleep apnea or OSA). If you find that you are CPAP intolerant, an oral appliance is often the next best solution to treating this common sleep disorder; however, there are various challenges to getting the approval from insurance to cover this type of care.
Fortunately, Fort Worth Snoring & Sleep Center is an in-network provider with United Healthcare. When reviewing your policy, you will find that oral appliances are designated as durable medical equipment, meaning they are covered when receiving treatment from a sleep professional who is in-network. It also means that you will pay much less for your device as opposed to someone who is out of network.
But how can you be sure? Instead of you having to navigate the verification process, our team will carefully review your plan and check for a benefit verification before ever beginning treatment. If for some reason we learn that we are not considered to be in-network with her specific plan, Dr. Conditt always offers cash pricing as well as out of network filing as a courtesy to minimize the steps you'll need to take to receive treatment.
Our In-House Insurance Experts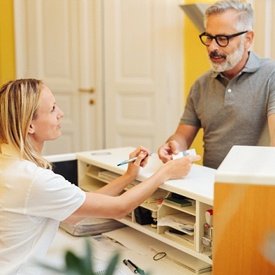 Our team of in-house insurance experts can easily navigate the ins and outs of health insurance as it pertains to sleep apnea therapy. Their goal is to help patients better understand how they can receive treatment with the help of their United Healthcare insurance. Not only will they work on your behalf to help minimize confusion and possible stress, but they will make sure that your oral appliance is covered by filing all the necessary paperwork and claims. This commitment to our patients is one of the many reasons you can count on us to help you get the care you need.