Neuromuscular Approach – Fort Worth, TX
Higher-Quality Care for Higher-Quality Results

All too often, people suffering from jaw pain, severe headaches, and other symptoms commonly associated with TMD have to rely on medication to get through each day. While effective enough in relieving pain, the improvement in your condition is all-too temporary, and addiction is a real and present danger. Thankfully, Fort Worth dentist Dr. Mitch Conditt at Fort Worth Snoring & Sleep Center has chosen to pursue an alternative approach that's built on the tried-and-true study of neuromuscular dentistry.
Why Choose Us for Neuromuscular Treatment?
Doctor with 30+ years of experience
Able to provide long-term, drug-free pain relief
Can stop chronic headaches, earaches, & neck pain
What is Neuromuscular Dentistry?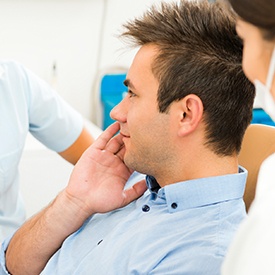 The field of neuromuscular dentistry primarily focuses on the relationships between the bodily components that are located between your jaw and the skull, including nerves, joints, muscles, bones, and teeth. These components must work together in harmony for successful oral function; when they are unable to do so, the stress, aggravation, and pain you're all too familiar with is likely to occur.
As a former student and instructor at the world-renowned Las Vegas Institute for Advanced Dental Studies, Dr. Conditt has a comprehensive understanding of how jaw injuries, incorrect teeth alignment, a history of arthritis, and more can directly contribute to troublesome TMJ symptoms. This critical insight can shed a light on troubling concerns that may have eluded other dentists and doctors you've visited in the past.
Is Long-Term Recovery from TMJ Disorder Possible?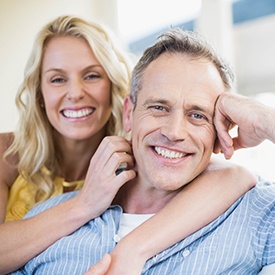 Dr. Conditt wants to provide his patients with more than just temporary salves and unfulfilling promises – he and the rest of our Fort Worth, TX team are fully dedicated to working with you towards the goal of true, lasting relief. With the help of state-of-the-art diagnostic tools and transformative, minimally invasive therapy options that are all based on neuromuscular dentistry principles, a brighter, pain-free future is on the horizon.
Contact our dental office today if you have any questions, or if you're ready to schedule your first visit! We can't wait to introduce you to our quality approach!