Aetna Insurance for Sleep Apnea Therapy – Fort Worth, TX
Rest Easy with Aetna Insurance

If you require sleep apnea therapy in Fort Worth, Dr. Conditt and our team are ready to serve you. Not only do we provide conservative and effective treatments, but we also assist you with the financial aspects of your care. We are in-network with some major insurance companies, including Aetna. On this page, you will learn more about how your health benefits might apply to sleep apnea treatment and how our team can help you take full advantage of your benefits.
Aetna Insurance for Sleep Apnea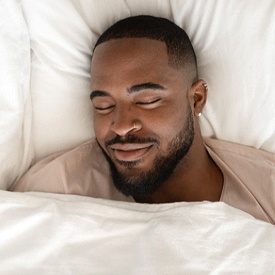 Dr. Conditt is a dentist, so your first inclination might be to use your dental insurance for sleep apnea care. However, dental policies do not cover sleep apnea services. That is because sleep apnea is classified as a medical condition rather than an oral health problem. Therefore, your regular medical insurance may be the best resource for lowering your out-of-pocket cost for the services you receive in our office.
It is common for medical insurance to cover most if not all sleep apnea services, including testing, diagnosis, and treatment. The oral appliance therapy that Dr. Conditt provides is no exception. The appliances are classed as durable medical equipment, so it is standard practice for health insurance to cover a large portion of their cost. Keep in mind, though, that before you commit to treatment, you might need to get pre-approval from Aetna. Our team can help you navigate that process and explain how much you may owe with your deductible and/or coinsurance.
Additionally, since our practice is in-network with many Aetna plans, we are accustomed to dealing with the details of their various medical policies. We'll happily verify your coverage, communicate with Aetna on your behalf, and strive to make the process of using your insurance as easy and stress-free as possible.
Meet Our Insurance Experts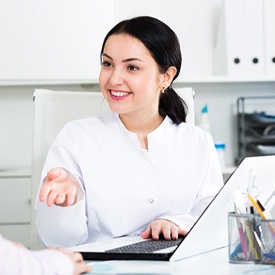 Our team is eager to serve you! If you would like to use your Aetna insurance here, please call us ahead of time to give us your policy information. That will enable us to learn about your coverage before your appointment. If you ever have questions about how your policy applies to our services, we will do our best to help you find informative, satisfying answers. You can expect us to treat you with courtesy and respect every step of the way. Contact us today to learn more about how we may be able to assist you on your path to achieving better sleep.