CPAP Trade-In Special Offer—Ft. Worth, TX
Trade-In Your CPAP For Money Towards An Alternative Treatment
Have you been prescribed a CPAP machine to treat your sleep apnea, but you never use it because it is so uncomfortable? If so, you're far from alone, but Dr. Mitch Conditt is ready to help you finally put that machine to good use. Right now, you can donate used CPAP machines to our practice, and we'll give you a $175 credit towards a sleep oral appliance to treat your sleep apnea.. This is a great way to help pay for a sleep apnea treatment you'll actually use, and we'll donate your CPAP to someone who really needs it but can't afford it. Read on below to get more details about our CPAP trade-in!
How It Works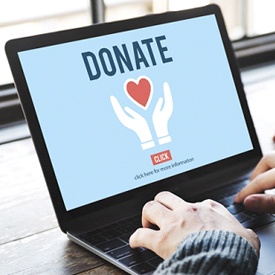 If you have a CPAP machine that is just taking up room in your closet or under your bed, we'll gladly take it! Bring it to our office, and you'll receive a $175 credit. We'll refurbish and sterilize the equipment, and it will then be resold (at very low cost) to someone who can't afford sleep treatment. We do this with the help of Reggie White's Sleep Disorders Research & Education Foundation:
The Reggie White Sleep Disorders Research & Education Foundation
After Reggie White's life was tragically cut short in part due to untreated sleep apnea, his wife, Sara, started this foundation so that people of all economic backgrounds could have easy access to sleep care. They work in conjunction with the Sleep Wellness Institute in West Allis, WI, and their mission is to help families just like Reggie's avoid the same kind of tragedy by donating CPAPs to underprivileged patients.
Important Information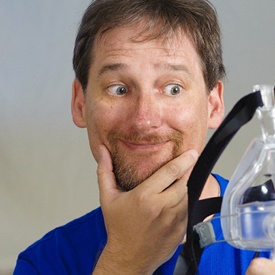 This trade-in offer extends to both new and existing patients, and you don't have to be seen beforehand by Dr. Conditt to utilize it. After you donate your CPAP to us, you can use the money the exact same day.
We will handle all shipping and handling, and there are no surprise costs when trading in your CPAP with us. The brand/model of your machine doesn't matter—we will accept them all! Here are a few important things to keep in mind:
We accept all CPAP, Bi-PAP, Auto-PAP, and PAP machines.
You must own your machine and can't be leasing it.
We'll also accept any never-been-used CPAP supplies as well, like masks, hoses, etc.
The machine must be less than 3 years old, be in fairly good condition, and come from a non-smoking household.
You don't need to provide anything but the machine itself.
You can still receive credit for a machine if you show the receipt for a tax-exempt donation within the last 12 months.
Help Yourself & Someone Else Today!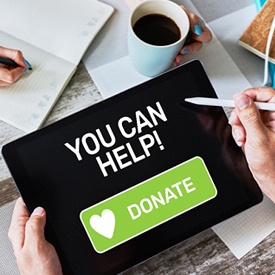 With this trade-in, you can use your CPAP machine to get money towards another treatment you'll actually use, and you'll also be helping someone else finally get the care they need—that's a big win-win in our book!
To learn more about donating your CPAP to us or the type of sleep care Fort Worth Snoring & Sleep Center provides, give us a call today.