Meet Candra – Fort Worth, TX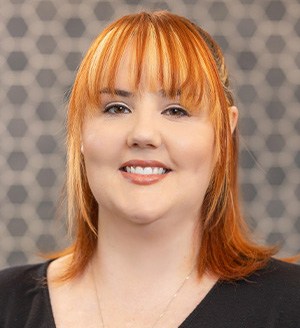 Candra joined our team in 2020 as a Patient Account Specialist, and she has been helping each of our patients have a smooth, enjoyable experience at Fort Worth Snoring & Sleep Center ever since! From your first phone call to the moment you checkout at the end of your visit, she will work closely with you to answer any questions you have and ensure you are well cared for. Want to learn more about her? Then keep on reading!
Learn About Candra's Path to the Practice
Candra is originally from Kennedale, TX, and she completed her formal education in Dallas. From a young age, her genuine passion for helping others was evident. So, it's not shocking that she's thriving in a service-based industry. As our Patient Account Specialist, she truly excels at working one-on-one with each patient to ensure their treatment experience is fantastic.
My Favorite Part of Being a Patient Account Specialist
Not surprisingly, Candra's favorite part of working with patients is getting to serve them daily and her fellow coworkers. She loves getting to know new patients and welcome back existing ones like family. For her, supporting each person in the treatment chair throughout their care is extremely rewarding, and she feels honored to get to do it day after day!
Life Outside the Practice
When Candra is away from our office, she loves spending time with her family, including her parents, four siblings, 12 nieces and nephews, husband, and two children. Outside of dentistry, helping animals is another huge passion of hers. In fact, she used to work as a Veterinary Technician before joining our team, and she has three dogs, one cat, birds, and one turtle herself. Not too unexpected since she is an expert dog and cat whisperer (even with the grumpy ones!).