Meet Bethany - Fort Worth, TX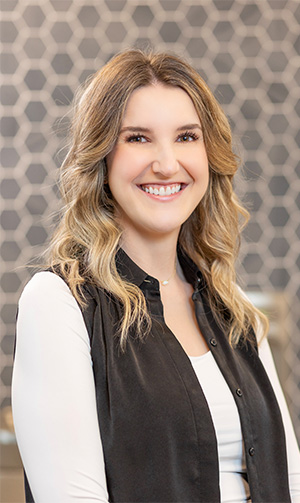 Bethany has been a part of the dental world for over a decade, and her mission here at the Fort Worth Snoring & Sleep Center is to make our patients' lives as easy as possible throughout each step of their care. Always smiling and ready to serve, she's eager to make your path to better rest and health nice and seamless! Read on to learn a little more about our Patient Care Specialist.
Learn About Bethany's Path to the Practice
A registered dental hygienist who trained at Pueblo Community College, Bethany initially started working for Dr. Conditt in 2016 when his practice mostly revolved around cosmetic dentistry. Now, she has returned to join the team as our Patient Care Specialist and help him meet the needs of patients who have snoring and sleep issues.
My Favorite Part of Being in Patient Care
For Bethany, the best part of her job is connecting with our patients. She loves learning about their lives, forming trusting relationships, and using her skills to help make a positive impact on their overall health.
Life Outside the Practice
Bethany and her husband, Fred, have been married for almost 20 years, and they have four children: Mya, Brock, Liam, and Isla. They also have two dogs—a chihuahua mix named Coco as well as a golden retriever, Goose. When she isn't taking care of everyone, she likes reading personal and professional development books, cooking, eating out, and relaxing outdoors, whether it's by the ocean or in the mountains. She is also a published writer and has contributed opinion-based pieces to RDH Magazine as well as dentistryiq.com.