Cigna for Sleep Apnea Therapy – Fort Worth, TX
Let Cigna Help You Sleep Better

If you are suffering from sleep apnea, it's vital that you seek treatment. Your health and quality of life depend on it! However, it is understandable if you hesitate because you are concerned about costs. Our team is here to help. We are in-network with Cigna insurance for sleep apnea. We can assist you as you figure out how your coverage applies and help you file all the necessary paperwork so you can take full advantage of your benefits.
Cigna Insurance for Sleep Apnea
Even though Dr. Conditt is a dentist, it's important to keep in mind that dental insurance does not cover the sleep apnea therapy services he provides. That's because sleep apnea is a medical condition, not an oral health condition. Therefore, your regular health insurance is the best resource to help you lower your out of pocket expenses for treatment.
Most medical insurance policies cover sleep apnea testing, diagnosis, and treatment — including the oral appliance therapy that you can get in our office. Oral appliances are classed as durable medical equipment; most health insurance policies cover a significant portion of their cost. Before you move forward with your therapy, however, you might need pre-approval from your insurance. We can help you navigate that process and help you understand how your deductible and coinsurance (or copay) work.
Because we are in-network with Cigna, we are used to dealing with the ins and outs of their different policies. Of course, it is important to keep in mind that they offer many different types of plans, and there might be some that we are not in-network with. If that is true of yours, you might still be able to use your benefits here. That's especially likely if you have a Cigna PPO plan because PPO plans allow patients a large degree of freedom when it comes to choosing their care providers. If you cannot use your plan here, ask us about our affordable cash pricing and financing options.
Meet Our Insurance Experts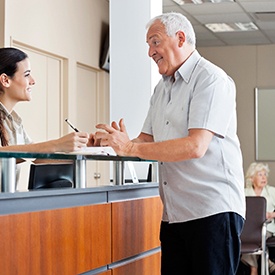 Everyone on our team wants to help you take full advantage of your Cigna insurance. Have your policy information ready when you call us, and we can get to work on verifying your coverage right away. If you have questions, we'll do our best to help you find answers. Our goal is to make your treatment process as easy and stress-free as possible. We want to get you on the road to better sleep ASAP!