Meet Jackie—Fort Worth, TX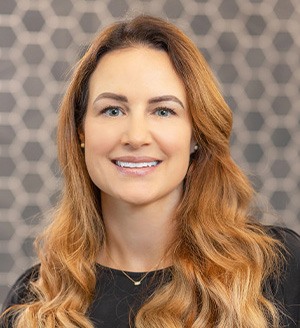 Jackie is our Referral Specialist, and she works hand-in-hand with Candra to ensure our patients enjoy fast and friendly service every time they call or visit Fort Worth Snoring & Sleep Center. She's ready to make your life easy by scheduling your appointments and answering any questions you might have. To start getting to know her ahead of your appointment, read on below.
Learn About Jackie's Path to the Practice
Jackie was born in Tucson, AZ and raised in Sherman, NY. She eventually graduated from college in New York and went on to train in Pennsylvania to become a Registered Dental Assistant. Today, she has over 23 years of experience in the dental/sleep field and is HIPAA and OSHA certified.
My Favorite Part of Being a Referral Specialist
For Jackie, the best part of her job is the people! She loves working for Dr. Conditt and being part of such a capable team, plus she likes getting to know our patients and giving them an excellent experience at each visit. She also likes that her job is consistently interesting because there is always more to learn, and she loves sharing the latest information with our patients so they can benefit from the newest findings.
Life Outside the Practice
Jackie has been married for 22 years, and she and her firefighter husband have a teenage son and daughter, along with three spoiled dogs who she says run the house! When she isn't at the office, she likes to travel and go camping in the family's RV. Whenever she can, she also likes to go boating on the lake. Her daughter is a full-time volleyball player, so she admits that this doesn't leave much free time!